Welcome to Quick Quote!

Please tell us what type of sign you require,
you can say as much or as little as you like.

The more detail you can supply will help us to
provide you with a quicker quote.

We aim to respond to all enquiries within
two to four hours or sooner.



Next
Thank You

To allow us to respond in the most efficient way, please provide us with your details:


We respect your privacy and promise not to share.
Next
Great, we're almost done!

If you wish to share any logos, artwork or photos, please attach below.

They can really help us get a feel for what you are looking for.


Select a file to upload

(or if you don't have any artwork, just hit send)



Maximum of 10 files (and no one file may be more than 10MB in size). Allowed file types are .jpg, .gif, .png, .eps, .ai or .pdf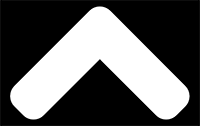 Scroll up to review
Action Signs - Guide to Quick Quote
Our patented Quick Quote technology is the fastest, slickest way to get a signage quote on the internet (probably).
The guide below sets out the information that would be ideal to give you the most accurate Quick Quote. The more information you can provide, the quicker we can help.
If you have pressed 'Like For Later' on any sign while browsing through our Gallery (or if you have looked at a sign in the Gallery for a long time), we will receive these as examples of the type of work that you like. These signs are shown under the description box, just press 'X' in the corner of the thumbnail to delete that sign if you don't like it.
Please tell us:
A little about the type of sign you require. Where it is to be installed? (for example, is it an office sign or is it a shop front?)
What you want the sign to achieve (e.g. is it for functional, advertising or corporate branding purposes);
Approximate size
Information about preferred colours (Pantone or RAL are preferred)
Any ideas you may have on materials;
Whether or not the sign needs to be illuminated/lit up and if so, whether there is a power supply near to the proposed location of the signage;
If you have your logo or artwork in one of the formats listed below, it would be a great help, you can attach them to your Quick Quote request.
For fixed signage installations, any pictures of the location will help us to guide you on scale, proportion and contrast. It's helpful for us to see the surrounding area too to get a sense of scale.
If you are asking for a quote for vehicle graphics, the make and model of your vehicle
We are here to help and if providing the above seems daunting in any way or you are not sure on the specifics yet leave out the detail and  fill out the basics and we will call you to discuss.
Maybe you're not quite sure what you need yet and that's OK.
If you are looking for ideas and inspiration feel free to give us a call on:
0208 426 6600
And one of the team will be happy to talk you through the process and assist in specifying, designing and make recommendations as required to provide you with the signs you need.
Allowed file formats for images (the more the merrier but no more than ten please, and no more than 10MB per file, we don't want to break the internet!):
.jpg
.gif .png
.eps
.ai
.pdf